HORSE's commitment towards impactful contributions to standards – recap from ETSI Research Conference 
During February 6-9 2023, HORSE's coordinator, Prof. Fabrizio Granelli, CNIT, participated and presented the project in the ETSI Research Conference in Nice, France. With this opportunity, HORSE project was officially introduced to the 5G/6G and smart networks community in Europe. Prof. Granelli participated in the conference with a poster presentation as well as an introductory talk to give a brief overview of the project, goals and objectives and the commitments towards standards that the project will make during its course. The slides from this presentation can be accessed here.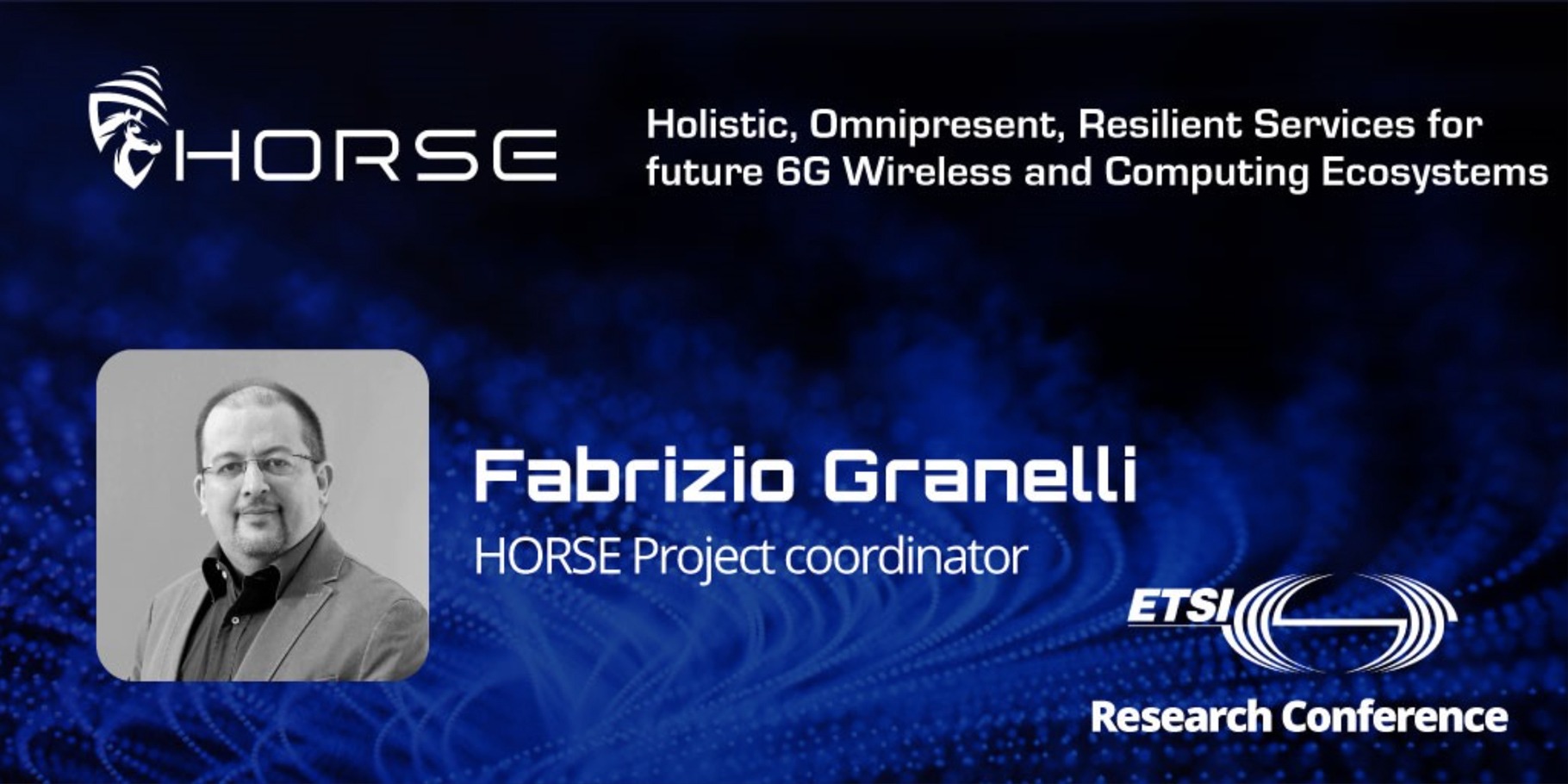 HORSE project, holistic omnipresent resilient services for future 6G wireless and computing ecosystems, will demonstrate how applications can leverage the ongoing evolution of 6G capabilities, as well as deal with the technology solutions, and system evaluation not yet foreseen, towards an omnipresent, smart and secure network service provisioning in the future network-of-networks landscape. HORSE project will address the challenge towards 6G infrastructure operation for smart connectivity and service management, and beyond, showing its effectiveness at the intersection of 6G connectivity, computing infrastructure management and security. The project started in January 2023 and is jointly funded by the SNS JU and the European Commission.